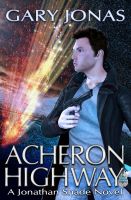 December was a good month, which is why we're posting our top five December 2013 authors! Check them out! You may be surprised who made the list.
Gary Jonas
John Dalmas
Christie Meierz
Alma Alexander
Deby Fredericks
Gary Jonas did an awesome job and we're proud of him in the #1 spot. He's closely followed by John Dalmas and Christie Meierz. Rounding out the top five is Alma Alexander and Deby Fredericks.
Congrats folks! You've done a terrific job!